The NOBS mastermind trading room is run by me, Matt Bowen. If you have any questions, please feel free to send me an email ([email protected]). Alternatively, you can drop me a DM on Twitter.
Overview of Training
I've been in the trading business since 1988, this room has some excellent traders in it and some of them were professional floor traders that had careers on the floor for over 20+ years. Here we share years of experience and how psychology has an impact on your trading. We show you how to avoid sabotage in your trading account… as this is very common among new traders and those who are still stuck in "traders hell". Bottom line with trading is you need a place you can be mentored and get feedback on your results.
The NOBS room is completely different than most trading rooms. We teach you how to get consistent results. Most rooms "Spoon-Feed" traders by telling traders what to do… nothing wrong with that, but if your mentor/moderator or trade instructor decides to close shop, you have not learned how to trade. Our goal is to get you get you the results you want so that you can do it on your own and you don't need us in the future… you truly can fish (on your own) and feed your family.
JOIN TODAY
Access to Live Zoom Trading Room
Access to private Skype room available 24/7
No special tools or indicators required to learn

$1,200

This is a one time payment and lifetime license
Try room for free, send me an email or DM:
[email protected]
@NOBStrades
We use Zoom to broadcast the room with a live chat and screen sharing for the daily meetings. In addition, we have a private Skype room that is available 24/7 where members can talk, text, file sharing share anywhere in the world… and many of these traders are available anytime. We have customers in 44 different countries and some of these members have been with me over 10+ years.
You will learn the most important aspects of trade management and trading psychology including entries, exits, stops, position sizing, risk management, profit taking, maximizing gains, minimizing losses, while maintaining minimal emotional exertion and reducing self-doubt. The end result is you will be trading with a plan that can be followed, while maintaining self discipline.
The room is open from 9:30 am EST until 12:30 pm EST. This allows members to see the markets during the first two hours of trading. The first two hours (which are the busiest times of the day) because you have the large speculators, Funds, Market Makers and HFT players at their optimal times… as the day goes on after the London close… these traders start to peel off and thus produces choppy trading after the London close (11:30 am EST).
Many traders who are excited to learn or eager to make winning trades forget something about Day Trading versus Swing Trading... you have to deal with diminishing energy returns (most traders are completely clueless about this) to better understand why you have a 2 to 3 hour ZONE where you will have your best trading results.
One of the traders in the trading room is a retired Hedge Fund manager who was looking to trade his own account, and become a day trader. The story that follows reveals a HUGE PROBLEM that most traders have, but do nothing about. Keep reading and you'll understand why 90% of traders fail to become consistently profitable. When you ask a trader what their goal is, most often they will tell you:
"Well that's simple, I want to make as much as possible!"
Herein lies the root of the problem! How many times have you been up for the day, only to give it all back? Whilst working with Andrew Meanker (AKA The prop shop DOC), the former Hedge Fund manager was told why traders give back early gains or go into a loss for the day. This is because there are two phenomenons working in our head:
The Anchoring Phenomenon
This is when you make, say $1,000, and your mind takes the profit for granted.

The Giveback Phenomenon
You make $1,000. You take another trade and lose $300. Your total profit is $700. Your mind will value this $700 gain less, than if you had started with nothing and went from $0 to $700. On your next trade, you lose again and your profit falls to $500. Your mind then sets you in a losing state, even though you are still up $500. If you lose 50% of your profits, your mind thinks $500 is not much different than zero. This is where reckless activity begins which leads to revenge trading and blowups.
How to not fall victim to these phenomenons
The easiest way is to trade to a Nut! Have a goal (target profit) and once you've met that goal, stop trading.
There are of course exceptions to the above and professional traders make sure to not fall into such a trap. But guess what? It takes a lot of time to master this technique. These phenomenons are more profound in day trading and when you factor in fatigue, knowing when to take profits and call it a day can give you a huge advantage.

Day trading is very different from swing trading or portfolio management. Say you enter a position with 2-3 weeks' time horizon, only to exit in a day after hitting your Nut is silly. But if you day trade, it's totally different. It's like sprinting! Usain Bolt (the fastest man on the planet) can't race the 100 meters below 7 seconds because he's more experienced.

Most professional traders will only trade for 1-3 hours a day. After this time, you are not sharp and are more vulnerable to making expensive mistakes. It's important you get your Nut when you are in the zone. You can make a lot more than $200, $400 or $1,00 a day. But you don't do it by taking trades here and there, no matter how good they are. You grow by gradually increasing the size of your Nut.

I don't want to sound like "Mr. Know it all" but I've watched traders over the years try and play this game by doing what THEY think works. There is a big difference from being NEW and making a go your own way versus the guy with 25 or 30 years of trading experience. You have to get your fingers dirty and put the trades on before you have any experience. You have to sort this out on your own or you will burn your fingers. You have to set your objectives and be emotionally balanced, there is no other way.

Training FAQ (Frequently Asked Questions)
The Training Room is set up like a Mastermind Group. The reason for this is simple, I've been working with traders one on one and in groups since 1993 and I have seen various different ways to teach traders, but one of the fastest and most efficient ways to teach traders is to work in a Mastermind Group Setting where participants can be around other experienced traders. Having a Mastermind Group allows for the fastest results because it's like teaching someone how to ride a bike... they don't need a book or manual; they get on the bike and someone is there with them guiding them through the process. Learning to trade via Book, Seminar or Video is almost impossible... I have seen a few people do this over 30+ years, but it is not as fast and goes on like a long trial by error test.
We use Zoom video conferencing. Since the Training room is structured like a Mastermind Group, this has several benefits as it allows new traders to learn and follow the experienced traders in the morning. We have Ex-Floor traders, Fund Managers and Market Makers who have our product. What we do is blend this experience/knowledge into the Live Trading room and we use trading tools that allow you to see the Passive and Aggressive game live... we can see where the supply and demand is sitting in the book and therefore use this information for our advantage... and we share it with you.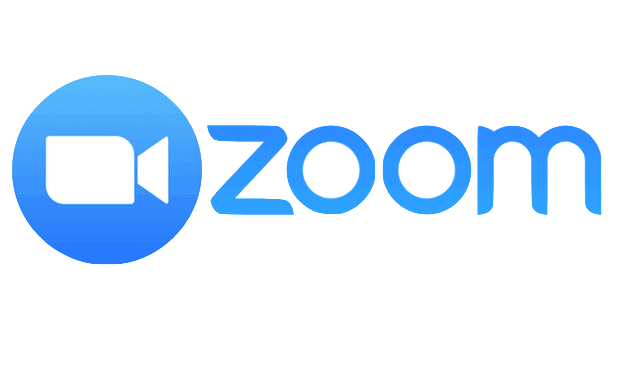 Once the RTH (regular trading hours) session starts we will focus this time of the day to look for trade setups. In the morning its busy so you need to concentrate on setups, but once traders are finished then you will find them talking and helping those who are looking for setups. This works out best for the experienced traders because once they have finished trading, they can direct their attention to helping new traders or traders that want to learn and go over what trades they see and can learn from other members (this is where the apprenticeship learning really helps the trader accelerate the new traders learning curve).
Here what makes this room different from most trading rooms... You go at the pace YOU want not what is spoon fed to you. There is no rush to learn anything, the markets will be there tomorrow, so take your time. We have new people joining the room all the time, so we repeat and cover the same material numerous times. What's interesting is people tell us, the repetition of hearing the material many times allows them to solidify the concepts
Most of the traders in here do not trade all day... some of them only trade from 9:30 am until 11:30 am (same time London closes). We also have a group of traders in Europe that trade Spot Forex and Currency Futures... two of them were floor traders in London and one of them is an ex-fund manager (All Retired and in their late forties). These traders look at other markets was well, like Crude Oil, Gold, Euro, Dollar and Index markets because they impact the currency market. On average, if you look at the top 8 markets on the CME, those are what we trade because Order Flow works best on liquid markets and allows us to see the Supply and Demand.
Yes, the room is open each day. The Trading sessions will start at 9:30 am EST and go until the London Close 11:30 am EST (once we are done trading, we can start taking questions and go over any past trades or trades you have taken). We close the room at 12:30 pm EST.
First, let me address the software question. No, you do not need to purchase any additional software. We do have add-on software, but this is not required to be a room member.
There are no prerequisites to enter the Training Room. In fact, the less prior trading experience you have, the easier it is to work with. If someone has the ability to start fresh with a clean slate then that will work best. Sometimes traders will show up with prior knowledge of different trading material and it just adds to the deprogramming issue.
One area we find that helps traders is if they have had the own their own business because these traders understand losses are part of the game and do not get too attached to positions which tend to put traders on a personal and emotional level. Always remember... it just a trade, it's nothing personal, just business.
How do you think in probabilities instead of fear? Because if you want to be a successful trader you need to think in probabilities. You cannot let hope and fear rule the trades. People with salaries go to work they never lose money; trading is dealing with an uncertain environment... most traders early in their career will understand something about Loss and Hope: Pain is what you walk through. Misery is what you sit in... this is why it's extremely important to learn trading from experienced traders who have already been down the road that leads to TRADERS HELL... Most traders don't plan to go there, but end up there by trying to do things on their own or by listening to those who never made it out.
You will get a link at 9:17 am EST each morning with instructions on how to connect to the Chat and Live Screen Sharing with full voice conversation. You will also be able to communicate with other traders in the open room or privately.
You guys are free to come into the room, but here's the deal...This is NOT a trading room run like a one-man show... this is a room run by professional traders, this is a MasterMind room, which means we talk and communicate.
You will need a headset for your PC. If you do not have a headset, you can use a smart phone where you can download the Zoom App from your phone. I personally use a smart phone with the Zoom App and the sound quality is better than listening and talking on the headset with a computer but either way you need to communicate.
The reason we communicate with the traders is because this is a MasterMind room. I'm not here to talk at you... I'm here with my team to show you HOW TO TRADE. This is not a room that spoon feeds you trades you are going to learn how to trade and the best way to teach trading is through an apprenticeship... which means we MUST be able to communicate with you.
If you do not communicate or participate in the room then it's a waste of time for both of us and the members in the room. I've been in the trading business over 30 years, this room has some of the best traders in it and some of them were professional floor traders that had careers on the floor for over 20+ years.
So, before you enter the room, please have your headset for your Computer working or go to your smartphone and go to the app section and download the Zoom app for your phone.

The room starts at 9:17am EST (unless we have news out at 8:30am) I look forward to seeing you in the room. Log in with your real first name, we don't need your last name. Having said that, we look forward to having you in the NOBS Training room.

Reviews
"The trading room has been a breath of fresh air. For nearly 20 years, I was fumbling around looking for the best indicator, the best rule-based system, and the secret sauce, and it never worked. I stumbled over NOBS Traded on Twitter and liked the no-nonsense approach they had. After being in the NOBS Trades room for less than a month, I have become more consistently profitable in my day-trading than I ever have. Matt and crew have really uncovered what it takes to be a successful trader. The lessons learned in the room have allowed me to refocus my efforts on what it takes to be a winning trader. It's not an indicator, not a system, not a 90% win rate; It's ME! It's your brain that keeps you from winning consistently, and it's your brain that needs the work! Do yourself a favor and come get the keys to the kingdom! Best $$ I've spent in a long time! Thanks, Matt!!"
"Trading will be the most difficult endeavor you will ever embark on. It is a multifaceted activity with only an 8% success rate and for good reason. Modern retail trading platforms allow the small fish to swim in the same pond as the whales and sharks. Most retail traders don't realize that they will simply be donating their money to these big fish, whether they like it or not, so the question is, how much pain do you need to feel before you either treat this like a race to survive or you give up because you can not take the pain of losing more money? The road to becoming a consistently profitable trader is more than just learning charts and patterns; it is about holding up a mirror to your own attitude and discipline. I know this as I ate that humble pie myself. You will learn how to read the market in Matt's room, but Matt's room is unique in a few very important ways. You pay ok once and have a lifetime membership. This is important because if you are screwing up, Matt and sometimes Mike will take you to task; they will not make any more or less money by being honest with you and if you don't know by now that the best advice you will ever get is for Free, well... My last comment is these guys give a shit; they really do; they do not pretend; it's real; there is something beautiful about honesty; it is rare and sets you free to be the best you can be. "
"I've been in the trading room to understand what said of the market to be on. I also have learned to have stops and hold to them. My current stops are $100 a day and that allows me to make a profit of $400 a day and I stop there so I don't over trade. With only $100 stops a few stops aren't a problem cause they are made up during the day. Before I entered this room I would lose $1,000+ on stops. Matt and crew have been awesome and they enforce you sticking to the plan everyday and reminding you what the plan is and what it isn't. "
"Joining Matt's room (NOBS Trades) and learning the techniques that he teaches was a revelation, to say the least. After dabbling in trading futures for over 18 years and wasting 10's of thousands of dollars on software and training, I can truly say that finally, I have learned to trade correctly and be consistently profitable. It truly is no BS. These guys tell you the truth! I can honestly say for the first time in my life I can make money trading for a living."
"The most important part for me was being comfortable with many small losers, followed by a big winner. Before this, I got pissed with every loser and revenge traded, which was a disaster. Matt is a great coach as are some others in the room particularly Mike."
"Within nine months, I was profitable overall. I am learning from Matt after four years of trading Futures without any progress by myself or YouTube. The room is a great benefit and the only way for any trader to get the education needed to build a successful trading career. It is not the indicators or trading strategy that is important. It's the psychology and personal coaching that makes a huge difference. Matt walked me through every step of the journey with daily personal coaching that no money can buy. "
"Before I joined the NOBS room and enrolled in the apprenticeship program, my trading was all over the place. For years, I had been told that consistent daily profits were impossible, so I was amazed to discover that this just was not true thanks to Matt, Mike, Brian, and the program. Now, I am transforming into a patient, disciplined, and rules-based trader to the point that I barely recognize the person I was at the beginning of the apprenticeship program. I am truly grateful for the opportunity to learn and grow as a trader! "
"I just started in this room and have been here about 2 weeks now... It's been amazing. I don't have any experience in day trading so I just been following what Matt/Mike/DocBrian/Pat are saying, and it's been really helpful! Excited to keep going and see what the future holds. "
"Matt Just a quick note to let you know I went live 2-13-23. following the 8 and using some levels similar to Waynes. It took 14 months of being in the room for me to reprogram my thought patterns. Still a ways to go Thanks to you Mike Brian and Ronnie for Helping me turn 10 years of nothing but losing toward the right direction . Here are last five weeks results live only. Again thanks for the help!"
"Matt and the other top traders are hands down the real deal. There are no padding numbers or only showing winners with this group. It is truly a NOBS chatroom with the most incredible community of fellow traders I have ever been a part of. If you want to become a profitable trader and have skin thick enough to hear the truth about your trading, then stop right there, join Matt and the NOBS Trading Room to get the results you are looking for finally... I did, and it's life-changing! NOBS Mastermind Trading Room"
"Matt is very straight forward in his teaching. He teaches one thing and one thing only, patience, as I learned from my childhood, Patience is the Key to Success. Though I forget about it when trading which Matt emphasis on daily basis."
"The Biggest thing I've Learned Is the importance of being patient and waiting for setups to happen , and back testing my setup to gain confidence . as well as logical steps to move forward in my trading business ."
"I have been a member of this room for 2 years. I have watched and learned from some amazing traders. I see a number of people consistently day in and day out make $1k - $15k. One of the best investments in my trading."
"I am only part-time in the room due to a second job. BUT if you really want to learn how to trade without all the fancy bullshit indicators everyone wants to sell you give NOBS a try. Matt and a few others in the room contribute every day to your success. Since joining I have cleared out all indicators off my charts except for a couple of moving averages recommended in the room and have been improving my trading and am much more consistent reading the price bars. Matt and the others are very consistent with the method they use so one can focus and learn one method at a time to improve and keep your head straight."
"I've been trading futures for 4 years now with up and down success, in that time I've been in and out of many chatrooms and have had many mentors and my trading has done a full 360 since I joined Matt Bowen and NOBS Trades (as I've said many times "I've been in the wrong rooms"). The NOBS chatroom community is a fully open mic room, and in all the rooms I've been part of over the years, I have never had the opportunity to freely and openly be able to speak live in real time during trading hours to the mentor or fellow room members. Wow what an incredible tool for any trader, to be able to ask questions to not only Matt but each and every member in the chatroom is unheard of, and what a golden gem it is to have a room like this. Matt and NOBS has really helped me over come some of the trading issues I've been dealing with and fighting for sometime now. Thank you Matt & NOBS Trades for all you give everyday!"
"Quite simply, I would not be where I am in my trading career without the headstart that I gained by being a member of Matt's room. I actually resisted joining for a while. But after repeatedly blowing out accounts, I accepted that I needed help if I was going to ever figure this shit out. From observing how the guys traded in the room, I developed my own style of trading, with a money management strategy suitable for my risk tolerance. Everybody is different, and I do not believe a once size fits all approach works for everyone. Trying different things and figuring out what's going to work for the individual is something that I actively encourage. I attribute this approach to helping get me to consistent profitability. I'm most grateful for what I've learned from my mentors. To this day, I still use many of the setups that I first learned in the room."
"I have been to the room a few times. I have always found valued in every session I have been in. I know Matt, you can be harsh, but that's the only way some people can/will wake up. I know at the end of the day, we are responsible for our own trades. Keep up the good work Matt. We do appreciate your generosity with your time. "
"Not only do I learn techniques and ideas shared from generous members (I wish I could do more for day trading) but also the experiences especially emotional or psychological part for me. This is a very unique room unlike others which members just listen or with minimal interactions thru the Zoom chat only. The emphasis on testing or practice can never be stated enough. Even top ranked tennis players still practice and test. "
"I learned from local educators and traded forex for sometime, and most coaches were based from static charts. I couldn't make anything out from the market. Being attracted from the discussion about Delta in a community, I began my google search and found this room in Nov 2020. I know nothing about Futures Trading, simply a newbie began my journey on Dec 2020. It was fortunate for few of us to receive very closed coaching from a few experienced traders besides Matt. The unique ways of this room - live viewing the market/chart, Q&A, sharing of charts for comments, friendly supports & encouragements among traders, etc, I pick up things mostly from the repeating/untired sharing from Matt and Others. The Apprenticeship program gives me a very solid foundation and it helps to develop further with the support from few NOBS buddies. This is a room for serious seekers not for entertainers in Trading, and I am very lucky to be a member here. Heng, Singapore"
"The Mastermind Trading Room has been an invaluable tool for improving my trading. Everyone is encouraged to participate in the apprentice program to build a firm base, share charts with the room so that Matt (or anyone) can critique and offer advice to improve one's trading. If you want to learn, you need to do the work and actively participate in dialogue with the room. This builds massive confidence in your trading and in yourself. The bonus is that there are many successful traders in the room to learn from so you can gain invaluable knowledge to refine a trading and thought process that works for you. The ability for all members to speak to each other as opposed to typing in a chat box truly separates this room from the rest. Trading is hard, it takes time, and Matt is not going to waste anyone's time sugar coating anything. He's going to be honest, upfront and tell it like it is. This is where his passion to teach you to trade for yourself shows through and separates him from the rest. This is hands down the best trading room I've ever been in. I am eternally grateful for the experience and knowledge I've gained. Truly eye opening. "
"The NOBS training room has been the best trading decision I could have made. I always believed my inconsistency was due to needing to find a better set up. However what Matt taught me was the issue wasn't with my set ups but rather the issue was me and understanding expectations. Additionally, the NOBS training room taught me how to test my setups to better understand expectations. The NOBS training room is like no other in the industry."
"After 4 years of trading ES Future, I can't make any money from the market. In 2020 December, I accidentally ran into the NOBS Future trading room. Matt gave me two days to visit the room as a guest. I was hooked in just a few hours. Now after a year, I am consistently making money at MNQ future close to every week if not every day. It turned out my way of trading the Future in 4 years was totally on the wrong path, with wrong expectations, wasting time, and wasting money buying indicators. Matt and others literally showed me the path to get out of my trading "desert". I am eternally grateful to pick out such a skill in a short time a year in the room. This is a mastermind room, not like any other trading room. The group dynamic is off the chart, we are all touched, move, and inspired to be better in our trading craft. Not just pick up a great skill, but have fun doing it."
"I have been in Matt's room for a couple of years now and will never leave the room. I have been in other room's in the past that can't compare to the level of transparency by Matt and the other trader's in the room. Everyday Matt narrates the market and has great insight to the markets after he is done trading. This consistency (Matt's) has not changed the whole time in the room, although the markets have had great changes to structure and volatility. His ability to "read the bars" is unparalleled. There are many great traders that Matt has trained over the years in the room to bounce ideas around. Matt trains you to trade in your own manner that suits your personality, not create clones of himself. I highly recommend the room but prepared to leave your baggage at the door. Matt has great patience but will give you constructive criticism that you don't always want to hear on how to improve. It's called No BS Trades for a reason!"
"I've been in several trading rooms over the last 3 decades, and the NOBS Trading Room stands head and shoulders above them all. If you want to learn to be a successful trader, there is no better place to be. It is a collaboration of men and women from all over the planet, with widely varying backgrounds and skill levels, all gathered for one purpose: to learn to be the best traders we can be. We are encouraged to participate, to show our work, and to trade in playback mode and SIM until we gain an expectation of winning, with results to match. Only then do we move on to a real funded account. While participating in this process, we are encouraged and critiqued both by each other and more seasoned traders, folks who freely share their expertise and experience. And throughout all this activity, there's Matt, patiently and repeatedly imparting his wisdom and experience, using his gifts as both an accomplished trader and a talented coach, to bring us all along and help us progress. For me, this has been a unique educational and practical experience. While I'm not yet where I want to be, I trade better now than I ever have. I've learned a repeatable formula for successful trading, and now all I have to do is practice it more, using the patience and discipline I've been encouraged and guided to develop while in this room. I know how to be a good trader now, and I'm on the path to becoming a great one. I highly recommend this room."
"Learn not to just click the mouse I don't have to be in every trade Leaning to practice on market replay Learning to follow the 8 and not to miss the big move Learning not every trade will work Learning to go for a target or a dollar amount and stop, get out. Probably lots more "
"NOBS trading room has a unique feature - questions are almost always answered. For me, that is a big plus. Fellow traders' comments on my trades have helped me gain insights into understanding the structure better. Thanks to Matt and the Gang!! "
"Hey Matt: I wanted to give you an update on my trading progress. I'm not extremely active in the room. I trade with wider stops and I use TPO profiles for structure so I try not to confuse anyone. But you have added a missing ingredient for me. Since the beginning of April, I have taken what was left in a blown account from $230 to $1,100. I could just add more money and size, but I want to earn it back I that makes sense. Once again, thanks for all the energy you contribute to helping others. Grateful to be part of the room even if I'm often silent."
"Hello Matt, I first want to thank you for creating what I have to say is the best trading community I've ever been part of, as I have said several times, "I've been in the wrong rooms". The ability for follow traders to freely speak on an open mic at anytime is just incredible. What you yourself, Wayne, Brian, Mike, and a few others bring to the table is just amazing. Yesterdays session (which I have the recoding of) when you and Mike were finished it was like the sledge hammer smacked me upside the head, and for that Gob bless you both!! I really am committed to getting trading down and becoming successful as a trader and I'm ready to follow the advise from people who know what the hell they talking about. I've mentioned to you before that I was paralyzed racing motocross and if there is one thing that I have learned through all of it is that being focused, being determination, and being discipline will reward you with anything you put your mind too. I'd like to ask if you have time for a call if your schedule permits, as I would like to share where I've been, where I'm at, and what my goals are, and maybe get some advise for once that is honest and to the point on where I should focus my energy as a trader and as a person so I can stop chasing my fucking tail around and start the correct learning curve once and for all. Thank you again for your time both in and out of the room and I look forward to talking with you."